Main content starts here, tab to start navigating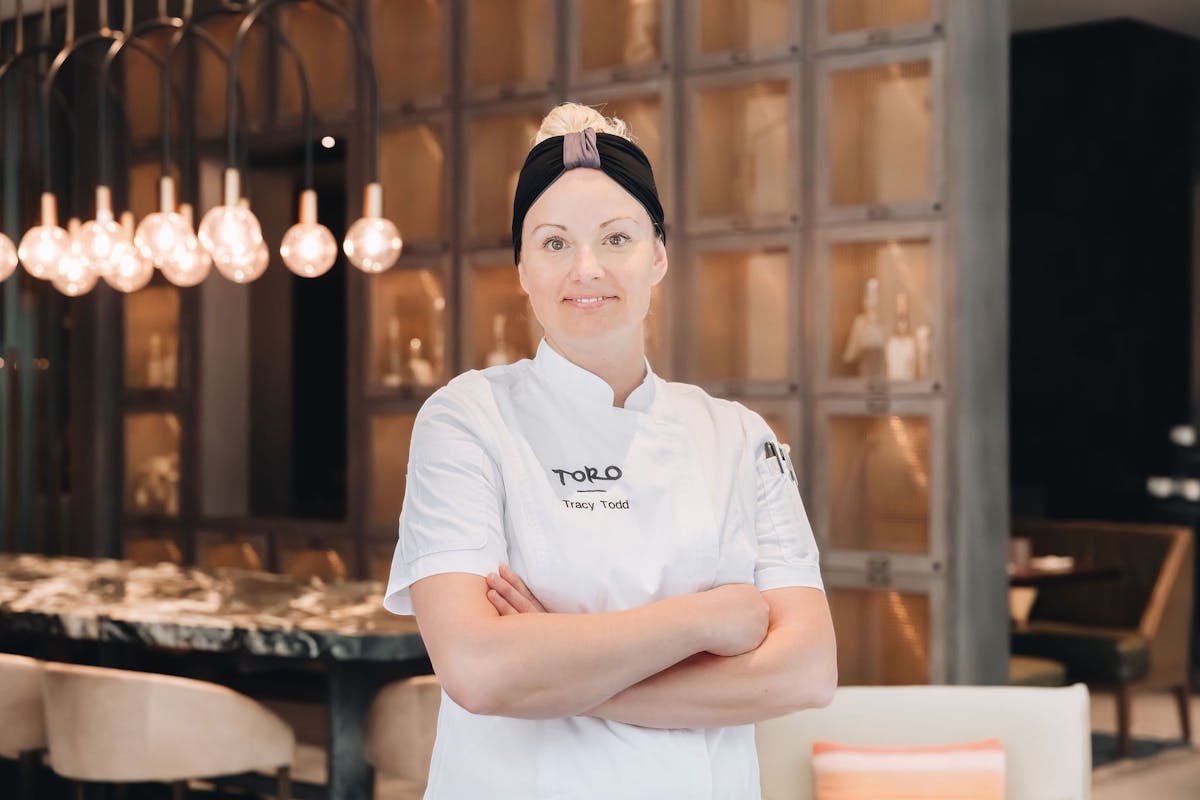 Tracy Todd
Chef De Cuisine
Tracy Todd is thrilled to take on the role of chef de cuisine at Toro in Cherry Creek where she leads a talented team of kitchen staff who work together to create pan-Latin cuisine for hundreds of guests a day.
Like many successful chefs, her love for cooking began at a young age. She found a sense of pride and joy helping her single mother cook dinner for her family, making sure every detail was perfect and delicious. This everyday task sparked Tracy's interest in culinary technique, leading her to turn to famous television chefs like Julia Child to learn more.
Although Tracy went on to explore various career paths, she always found peace in the kitchen. She eventually joined Work Options for Women, an initiative dedicated to getting women job-ready, teaching them transferable skills that lead to careers within the culinary industry. There, she met Toro's former executive chef Oscar Padilla, who noticed her work ethic and dedication and hired her as a line cook.
Once at Toro, she immediately began working her way up behind the line, gaining experience and a new passion for fast-pace restaurant kitchens. Given her non-traditional path, she says she worked twice as hard to gain the respect of her fellow chefs. Now, after earning one of the highest positions in an award-winning restaurant, her team not only supports her, but celebrates her accomplishments.
When Chef Tracy isn't in the kitchen, you can find her enjoying all of Colorado's outdoor activities, including hiking, fishing and camping. She is often joined by her 13-year-old daughter and fiancé, Trevor.